William Bradford Bishop, Jr., was born and raised to succeed.  With classic good looks, cultured parents, and a Yale education, he expected a lot out of life.  As an adult, he married a beautiful woman who gave him three healthy sons.  They travelled the world, eventually settling into a Maryland suburb.
Bishop built a career with the U.S. State Department, working in military intelligence. In his esteemed position, he felt in charge.  But in his home, his wife and mother were running things. After 15 years of government service, Bishop was passed over for promotion.  His stalled career may have been the final indignity.
Join us at the quiet end for The Bradford Bishop Murders.  Forty years have passed since this stunning case of family annihilation and Bishop seems to have vanished from the face of the earth. The suggested motives behind his crimes are as specific as they are unusual.  Today we're taking a deep dive into the psychology and sociology in Bishop's family life and career as they culminated in the brutal, fatal attack of the people who loved him.
Send us your comments and suggestions
Record a voicemail for a future show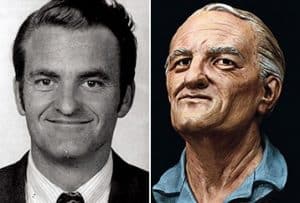 William Bradford Bishop, Jr.