No one really knows what happens between two people in a marriage.  But after events in the home of couple Mary and Matthew Winkler led to a deadly shooting, everyone had an opinion.  Mary and Matthew had married young.  Matthew was a preacher for the Church of Christ in a small town in Tennessee.  Depending on who you're talking to, Matthew was either a devoted family man or an abusive deviant and Mary was either a long-suffering victim or a repressed and vindictive wife.
Join us at the quiet end for Wife of a Preacherman. In 2006, Mary Winkler became involved in a financial scam.  She wrote bad checks and opened a separate bank account without Matthew's knowledge.  Then, just days before Matthew would learn about her banking escapades, he was on their bedroom floor, bleeding to death, while Mary and their three children left town in the family van.  This should be an interesting discussion today because Dick and I have some different takes on what happened and if the punishment fit the crime.
Support the show for ad-free and bonus episodes and more!
Record a voicemail for a future show
Join our True Crime Brewery Fan Discussion Group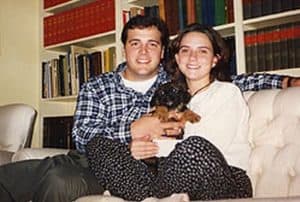 Sources
Did Preacher's Wife Get Away with Murder? Mike Celizic, 8/16/2007
Feminism and the Disposable Male, Karen Straughan, https://youtu.be/vp8tToFv-bA
Oprah Interview with Mary Winkler, cnn.com. 9/12/2007, retrieved 4/28/2022 on YouTube
Slain Preacher's Wife Denies Pulling Trigger, CNN.com, 4/19/2007
Smoke, Mirrors, and Murder by Ann Rule
Snapped: Mary Winkler, S6 E1
The Pastor's Wife by Diane Fanning
The Preacher's Wife, Dateline NBC, S19 E8