Tyler Hadley's parents were trying to get the 17-year-old to make better decisions in his life.  Since his early teens, he had been using drugs, stealing, and showing a fascination for violence.  His mother Mary Jo loved her son fiercely, never giving up on him and describing him as a sensitive boy. As he sunk into depression and sullenness, she worried that he would hurt himself.  But when asked, she would say that she never feared her son would hurt her or her husband.
Join us at the quiet end for Killer Party. Tyler planned a big bash at the family home, telling his friends that his parents were going on a trip.  He put out the word on his Facebook page and stocked up on food, booze, and drugs.  But as the party went on, Tyler's friend noticed that Tyler's parents' cars were still in the driveway.  Knowing that they would never allow a teenage drug party in their home, he wondered where they were.  Then a rumor began to circulate among partygoers that Tyler had murdered his parents. This was a party that none of them would ever forget.
Subscribe to TCB Premium for bonus & ad-free shows!
Share your opinions & case suggestions
Record a voicemail for a future show
Join our True Crime Brewery Fan Discussions Group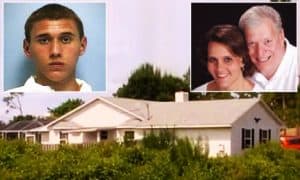 Sources
Port St. Lucie Criminal Court Archives
"See How Much You Love Me" by Amber Hunt
ABC News 20/20 April 2014
WPBF News December 20, 2018