Confident and carefree, Icelandic woman Birna Brjánsdóttir was just 20-years-old when she disappeared in 2017. Birna grew up in the nearby suburbs, but she was very comfortable in the city of Reykjavik. It's known as a safe place to be, even for a young woman in the dark of night. The main street was busy and well-lit, with bright storefront windows and lampposts on every corner.
Join us at the quiet end for The Disappearance of Birna Brjánsdóttir. After finishing work on Friday, January 13, 2017, Birna played cards with friends in a pub.  At midnight, when the parties were getting started, they went dancing at a popular club. But when Birna's friends decided to go home at 2am, Birna stayed behind.  When she didn't show up for work on Saturday and her phone was off, Birna's mother and friends knew immediately that something was terribly wrong.
Support the show for ad-free, early, bonus episodes and more!
Record a voicemail for a future show
Join our True Crime Brewery Fan Discussion Group
Sources
I Am Birna: Iceland Mourns Murdered Woman, CNN.com, Fréttatíminn, Iceland, Thora Tomasdottir, 2/3/2017
Key Witness Tells a Very Different Story in Birna Murder Trial, Iceland Monitor, 8/21/2017
A Murder Shocks Iceland and Dents Women's Sense of Safety, BBC News, Anna Margret Bjornsson. 1/28/2017
The Murder of Birna Brjánsdóttir: The Case that gripped Iceland and the World, The Reykjavik Grapevine, Paul Fontaine, 2/7/2017
The Murder That Shook Iceland-Birna Brjánsdóttir, The Guardian, Xan Rice, 4/12/2018
Rare Icelandic Murder of Young Woman Leaves Country Devastated, The Independent, May Bulman, 2/7/2017
Young Local Woman Missing Since Saturday: Have You Seen her? Iceland Magazine, 1/16/2017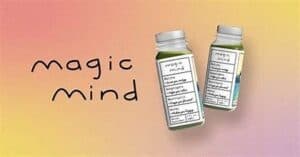 This episode is sponsored by Magic Mind!
Go to magicmind.com/brewery and use code brewery20. That's 56% off your subscription for the next 10 days with code brewery20. It also works if you're already a subscriber—you save on your next subscription payment!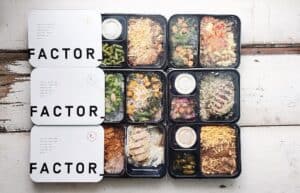 This episode is sponsored by Factor!
Head to FACTORMEALS.com/tcb50 and use code tcb50 to get 50% off. That's code tcb50 at FACTORMEALS.com/tcb50 to get 50% off!