Mary Yoder was a beloved wife, mother, and chiropractor, apparently living her best life.  In 2015, she and her husband Bill, who ran their own chiropractic practice together, were planning on retiring and finally taking their dream trip to Europe.  But on July 20th, Mary didn't seem like herself.  She left work, complaining of an upset stomach and intractable vomiting. By the following morning, she was intubated in the hospital ICU.
Join us at the quiet end for Inside Job.  Doctors caring for Mary in the hospital were puzzled by her sudden, severe illness.  Within 36 hours, she had seven episodes of cardiac arrest.  Her family came to be by her side, but the outcome was devastating. Mary Yoder was dead.  Toxicology studies found a poison in Mary's blood, solving the medical mystery, but the investigation into how and why she had ingested the poison had just begun.
Support the show for ad-free and bonus episodes and more!
Record a voicemail for a future show
Join our True Crime Brewery Fan Discussion Group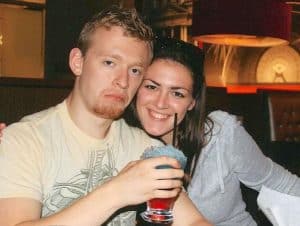 Adam Yoder & Katie Conley
Sources
Dateline S 26 E 10 Poisoned
Syracuse.com archives
True Crime Daily "A Deadly Dose"
"We Thought We Knew You" by M. William Phelps