The image of young married couple April and Justin Barber taking a moonlight walk on a warm Florida beach sounds ideal.  They were supposed to be celebrating their third wedding anniversary.  But within hours, everything changed.
A passing motorist made a call to 911. Justin was found bleeding and slumped behind the wheel of his SUV.  He said that he and his wife had been attacked by an unknown gunman. First responders went to the beach to search for April while Justin was airlifted to a trauma center in Jacksonville, Florida.
Although he had been shot four times, Justin recovered quickly. He cooperated with police interviews, claiming to love his wife, despite his multiple infidelities and April's friends' claims that April had been planning to leave her husband. This is a chilling and tragic story of love, greed, and loss. Join us at the quiet end for He Used to Love Her, the April Barber story.
Support the show for ad-free and bonus episodes and more!
Record a voicemail for a future show
Join our True Crime Brewery Fan Discussion Group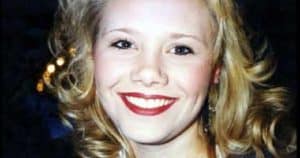 April Barber
Sources
Justin Barber and the Two Million Reasons for Murder by Kenneth Miller, Reader's Digest, January 8, 2013
Murder in the Moonlight, Dateline NBC, Season 14, Episode 30
Secrets In The Sand, 48 Hours: Season 20, Episode 16
State of Florida District Court of Appeal, Fifth District, 2009
To Love, Honor, & Kill by Lee Butcher